The smart HVAC system that

waste heat & chill to save 30 - 50% of your thermal energy costs...
Have you noticed that when air-conditioning is cooling inside, it's also blowing out hot air outside? That heat is energy you paid for… and are blowing away. And the same happens with other heating and cooling equipment in your home, building, or manufacturing process: You pay for energy that's used only partially, and the rest is being blown away.
Our system collects, stores, and reuses this waste energy. And lets you then reuse it to heat and cool other parts of your home, building, or process… essentially for free. Warmth rejected in one process can be used to heat in another. And excess chill in one part of the building can be reused to cool another part. Just as if you were able to reuse the exhaust fumes from your car to power it again (and for free).
How can you get this smart system into your home, building, or commercial process too?
Step 1: We'll analyze your building/plan to find where you lose money (waste energy)
We'll input your building design into our special software, which will conduct almost ten thousand simulations of your building, revealing its thermal performance throughout the year. We'll analyse the data, and suggest how to optimise the building - for example - to increase insulation in this particular wall, or add shading above these windows. When all done, we have a precise energy figure to work to. (No guesses or rules-of-thumb.)
Step 2: You'll choose how much energy you want to reuse and where...
We will explain the options (and savings/costs) and you'll choose the heating and cooling services you want combined into one smart, integrated system. Then we'll design it so that it all works together flawlessly, including air-conditioning heating & cooling, floor heating/cooling, pool heating, cellar cooling, tap hot water heating and any other process or service that requires heat/chill.
Step 3: We'll help you pick the most appropriate energy source based on calculations, not guesses
Since you pay for the energy used around your building, a lot can be saved at the beginning: We will help you pick the most appropriate energy source using calculations, not guesses or personal preferences. And once you choose, we'll integrate it into your system:
Geothermal/Ground-Source: Energy from the earth. (COP up to 6)
Water-Source: Energy from a below ground aquifer, lake, dam, or sea. (COP up to 6)
Air-Source: Energy from the atmosphere around us. (COP up to 4)
Hybrid: A combination of any of the above to maximise efficiency in your custom system.
Step 4: We'll help you select the heat pump and technology that will last
All the produced (and reused) energy needs to be distributed around your building to the right places, and that's when we rely on the sensors, controllers, heat pump, and piping to do their job. All the manufacturers promise efficient and long-lasting technology, but only some really deliver. We will help you select the best one for your home, building or process… and then install it so it works at its peak: A Reverse-Cycle Heat Pump (allows you to either heat only, or to cool only, at any one time). Or a Heat-Recovery Heat Pump (allows you to provide both heat and chill simultaneously for all of your needs; most efficient option).
Step 5: We'll integrate solar PV and ventillation to really maximise efficiency
If you want to increase not only the heating and cooling efficiency of your building and HVAC system, but also the comfort experienced by the occupants, we can integrate:
Solar power: Your system can run for virtually no cost… plus we can absorb any excess power generated and make use of it within your building, instead of sending it back to the grid for a tiny return. The system also easily integrates and communicates with solar power batteries.
Ventilation & Fresh Air: Not only can we extract the thermal energy from the stale air in your building, and put this energy back into the fresh air we inject back inside. But we can also monitor the CO2 levels inside, and automatically supply fresh air into the building to keep the indoor spaces fresh-feeling.
Step 6: We'll build, test, monitor, and optimise the system for maximum efficiency
After we build your system to the millimetre, according to our pre-calculated design, we'll comprehensively test it. So that we're 100% sure it's working as it should. Then we continue to monitor the system (over the internet) for the first 12 months of operation. To make sure it's working just right. And we'll automatically update your system software periodically, making sure it works well, way into the future.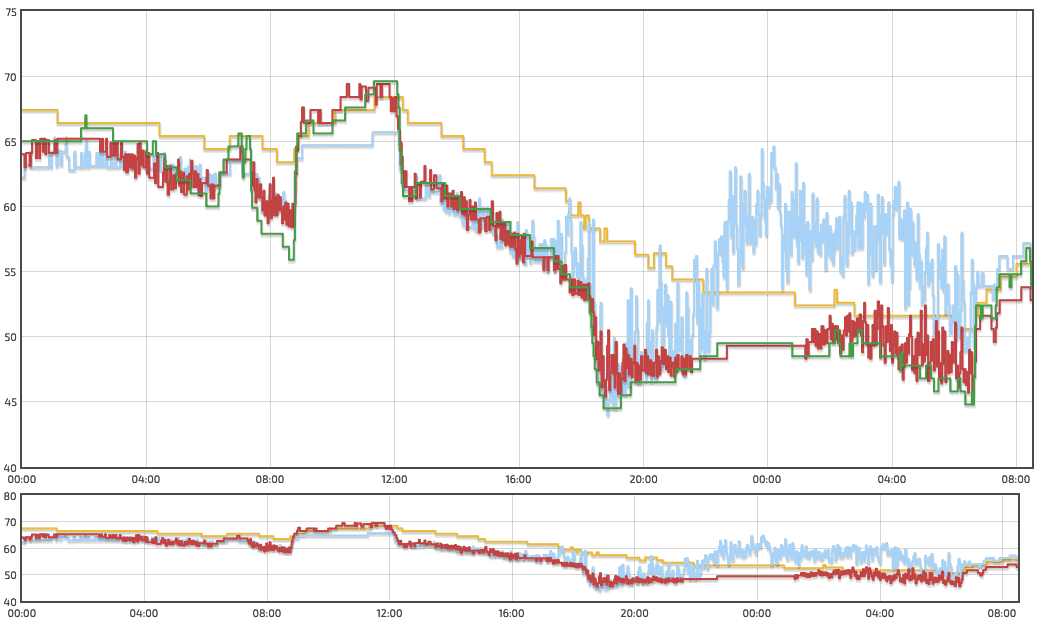 Connecting pipes and heating/cooling machines does provide heat/cold. But you´ll save money (and the environment) only by connecting them smartly. And that´s what we can do for you...
At Euroheat Australia, we've been designing and installing these systems for houses and commercial buildings in Western Australia for over 30 years (since 1992).
As engineers & installers specialised in sophisticated cooling and heating systems, we don't just calculate a building's energy gains/losses.
We don't just do ventilation. We don't just do hydronic floor and wall heating & cooling systems. We don't just do aircon. We don't just open/close windows or blinds. Or just cool cellars. Or just heat pools.
Instead, we will help you optimise the building design to reduce the required energy in the first place.
We will then design every millimetre of the system, install it, and continually monitor & optimise it. (The systems can completely integrate natural ventilation, floor heating/cooling, aircon heating/cooling, pool heating, cellar cooling, tap hot water.)
And we will make sure it all works together seamlessly, so that the occupants are comfortable all year round without having to do anything… and happy with the bills as well as the eco-footprint.
I would like to say that clients marvel about the natural and non-artificial feel of the climate in their houses, but they don't:
They find the warm feeling in winter and cool in summer so natural (without rapid spikes of temperature or being blown hot/cold air at them from vents) that they don't notice they have a system doing this at all
… and I suppose that is the ultimate compliment and sign of user happiness.
If you'd like to create a similar climate in your buildings, perhaps we should meet in your office, for a quick, 15 minute chat. Over your current projects. And over ideas on how to make them more energy efficient.
I promise no salesy pitching, just info on building physics, energy flows, thermal efficiency and how to use it all in seamlessly heating/cooling your buildings…
Phil - Euroheat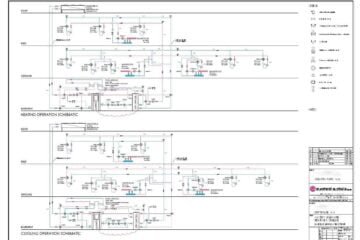 The botched $5-million heating & cooling installation... and how to avoid it in your buildingFive to six times a year, we have to do something really unpleasant. And we hate doing it. People call …
Click for details
What your HVAC installer should know & do (and how to pick the one that will steer you away from extra costs or high future energy bills)Before you pick up the phone and ask anyone to install your …
Click for details
"The ground source heating you installed in our home in the south west was different from the one you designed and installed in Fremantle but it has been a very efficient and effective system and once again you always responded to queries when we had them. It is always a pleasure when we have visitors in winter down south ( and as you know it can get pretty cold down where we are! ) to bring them into the house which has no visible signs of heating, no fires, slow combustion stoves etc, and explain how it is that they have walked into a house which is uniformly beautifully warm! And now, (third time) we have just finished building in White Gum Valley and once again we have hydronic heating in the slab thanks to you guys. Reasonable cost, no hassles and always available for consultation and queries. Phil we have had nothing but the fullest satisfaction all the way through the process - both the final product and your support throughout."     - Michael and Karen Keely
"Euroheat Australia installed the in-floor heating at our house in 2015. The heating system has been very effective, comfortable, economical and definitely well worth the cost. We had only one problem at the time of installation whereby a tradesman (not from Euroheat) had accidentally punctured one of the heating pipes. This allowed silt to enter the water heating system. Phil became aware of this immediately and rectified the problem quickly. However, what impressed us most, was that Phil returned to visit our house on several occasions on his own calling in the first year to insure the system was working efficiently and to our satisfaction. We recommend Phil at Euroheat and would have no hesitation in using his service again if the opportunity arises in the future."    - Ann and Luigi D'Orsogna
"We recently had a central heating system installed by Euroheat on the recommendation of a friend who said it was the best thing that she had ever done, we can only agree with her. Dealing with Phil has been simple, straight-forward and professional from the outset, from the thorough initial assessment, to the smooth 3 day installation of high quality European radiators, setting up the thermostat and prompt response to any queries. We are delighted with our heating system, for the first time in Perth, we've had a warm house without needing to use heaters in every bedroom or reverse cycle air conditioning, on a cold day it's great to wake up in a warm house. During the summer the system ticks over until you need it again in the autumn."     - Nuki Martin
"A professionally designed and integrated heating and cooling system is essential if you are serious about long term energy savings, and living in a comfortable home year round.  After extensive research, Euroheat stood out as the most professional and experienced heating and cooling company in Perth. Phil from Euroheat offers a seamless design and installation service.  He is an engineer, not a salesman, and we immediately felt 100% confident with his extensive knowledge and industry experience. Euroheat is focused on providing long term solutions, not selling mass produced heating or cooling units.
Our heat pump was custom built in Europe, is fully integrated with our solar panels and heats and cools our entire home, including hot water, underfloor heating, towel rails and swimming pool. Yet it was more cost effective than using other companies selling standardized heat pumps, floor heating and air conditioning units.
The system is easy to use and monitor via our online portal and Phil is always on hand for any queries, to make adjustments, for maintenance, warranty support and suggesting improvements. The after care service has been exceptional. Unlike typical heating/cooling systems where you're left to work it out for yourself, Phil has been available to answer any queries, and always does so promptly. He takes the time to fully explain the mechanisms at work and rationale for particular settings. He worked closely with our other trades, such as electricians and plumbers, educating them where necessary to ensure the most efficient outcome. 
We could not be happier with the design, installation and performance of our heating and cooling system. We highly recommend using Euroheat and would do so again without hesitation."  Claire & Kim Dethlefsen, City Beach
"Euroheat is a highly professional and competent company. They are approachable and knowledgeable, experts in their field, well organised with excellent workmanship. The installation was worth the money and I would certainly work with Euroheat again and can highly recommend them."  Peter Ironside
If you're looking for ways to ensure that your waste heat hot water system is connected to the right control system, then you've come to the right place. In this article, we'll discuss how to choose the best control system for your needs and why it's important. Additionally, we'll touch on the benefits of installing …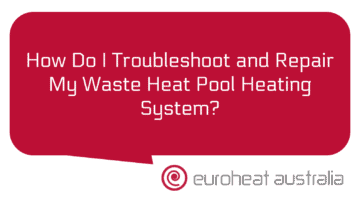 If you've been considering installing a waste heat pool heating system, you're probably looking for ways to troubleshoot and repair it if something goes wrong. Thankfully, there are some simple steps you can take to keep your system running smoothly and efficiently. First things first, it's important to understand how a waste heat pool heating …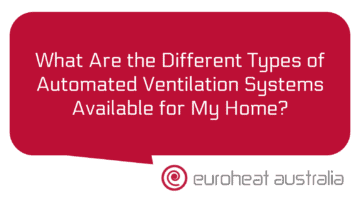 If you're looking to upgrade or replace your home ventilation system, then you'll be pleased to know that there are a wide range of options available. The type of system you choose will depend on the size, shape and location of your home, as well as your budget and personal preferences. Here we take a …
More news